On the iPhone / iPad there is the Files app to manage all the files on the device, including files downloaded by the user. When you download files on Windows or Mac, it is easy to search for newly downloaded files through the downloaded file folder set by the system preset or by choosing a folder to save the downloaded file by yourself. As for the iPhone / iPad, there is no such a clear folder or you cannot open the folder to save downloaded files from the browser like on a computer. However, you can search for downloaded files using the Files app on your device. The following article will guide you how to find files to download to iPhone / iPad.
How to find files to download on iPhone / iPad
Step 1:
We find the File app on iPhone / iPad, then click on Browse and then look up on the interface and click on the On iPhone section to see all the files saved in your device. At this point, users will immediately see a Download folder .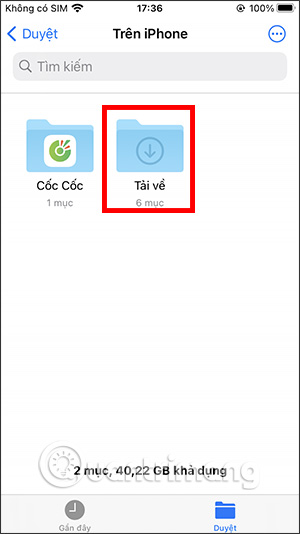 Step 2:
You should now see all the files downloaded to your iPhone / iPad. Click the 3-dot icon in the top right corner to change the arrangement of files in the folder.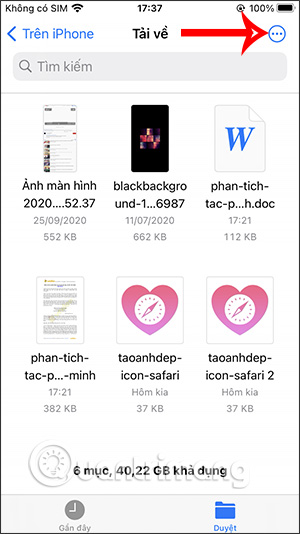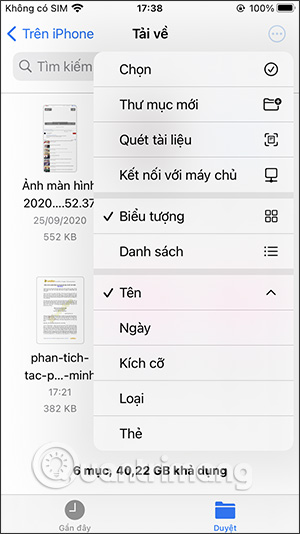 Step 3:
We press and hold on the thumbnail of the file to display a list of options for this file, such as move, copy or rename the file ... You can also open the file to view the contents, attached. There are other options, such as writing text, drawing with document file.