As you know, HEIC or the full name is High Efficiency Image File (HEIF) and HEVC (High Efficiency Video Codec) is the new image and video file format on iOS 11 with the ability to compress without loss of quality. content.
These formats can only be viewed on devices running iOS 11 or macOS High Sierra (10.13) or later. For other unsupported operating systems, you can still open the view with the help that TNS will outline in the following article.
How to view HEIC files, swap HEIC files on Android
We will use the Luma: HEIF (* .heic) Viewer and Converter. It not only helps you to open heic format images but also supports converting to JPG.
Application compatible Android 4.1 and above. Capacity 4,4 MB.
Usage is very simple, you press the plus button to choose to open the photo viewer. Image content will appear, you can zoom in and out of details. If you want to convert the image to JPG format, click the picture button to the left of the share button. Just like that, the converted image is saved to the device's internal memory in the Luma folder .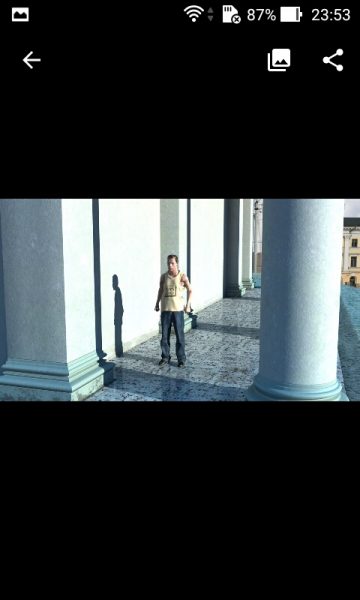 Currently, the application only shows you one photo, but in the future the developer will update to add the ability to view multiple photos and also HEVC videos.
How to view HEIC files on iOS 10
HEIC and HEVC don't support iOS11 or below, so devices that can't be upgraded can still watch the above formats using the ACDSee Mobile Sync app.
IOS 10.3 or later compatible app. Capacity 25 MB. Download here .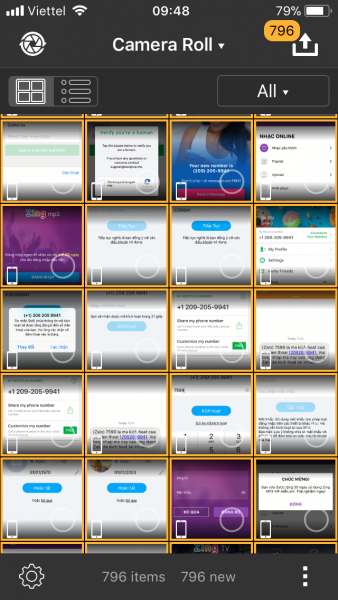 A rare app that supports HEIC viewing and HEVC playback for devices running under iOS11, specifically iOS10. Starting the application, you grant the program permission to access the images that are reported on the system.
Enter the program, you will see the images in the Camera Roll . Click the drop-down arrow button to browse other photo albums with content to view. Then, click on HEIC photos to watch or HEVC videos to play. To see if the format is correct, click the Metadata tab > Item> Type .
How to view HEIC files on Windows 10
With HEIC: TNS introduced HEIC image viewer software HEIF-Utility , here will introduce some services to convert HEIC to the more popular format, JPG.
- CloudConvert: We use the service https://cloudconvert.com/heic-to-jpg to convert. Click Select Files to select files on your computer or on a storage service (Box, Dropbox, Google Drive, OneDrive) or the URL at the drop-down arrow button.
You can choose to convert multiple files at the same time, have them automatically recompress them in a custom format ( Create archive ), notify when conversion is complete, or save to a cloud storage service ( Save file to my). ). Finally, click Start Conversion> Download download after converting is complete.
- FreeToolOnline: Go to http://freetoolonline.com/heic-to-jpg.html > drag and drop pictures into the frame Drag and drop files or click to select . After uploading, click Convert to convert> click Download download as JPG format.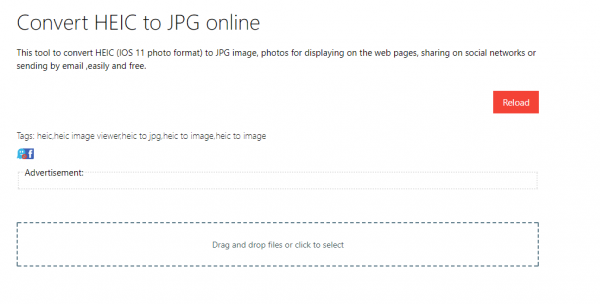 - HEICtoJPG: This service allows you to convert 30 files at the same time for free. You go to http://heictojpg.com/ > drag and drop or click the box Choose heic (s) to choose a photo to upload. Finished, the service will automatically convert and you click Download save.
Conversion-Tool:
This service allows you to convert many file formats, including HEIC and vice versa.
Convert to JPG: First, you need to select images uploaded to the service by the following forms of support.
Click Choose File to select the photo on the device.
Paste the web photo URL into the Remote URL .
Select images saved on Dropbox, OneDrive.
Next, click Start conversion to let the service perform its task. Conversion is complete, you can save photos to the design ( Download 1, Download 2 ), save to cloud services (Dropbox, Google Drive, OneDrive), or by QR code.
Convert to PNG: Similar to converting to JPG.
Convert to HEIC: You can convert many image formats (jpg, png, gif, ...) to HEIC.
Aconvert.com:
This service allows you to convert HEIC images to 17 formats such as BMP, DPX, PDF, PSD, WebP, ...
Access here , you choose to want to switch from HEIC (in the service, choose called HEIF). For example, if you convert to WebP format, click HEIF to WebP .
Next, you select the file to upload to the service that defaults from the device ( Choose File ). You click the drop-down arrow button to select other forms of upload (URL, Google Drive, Dropbox).
At Targer Format , you can reselect the format you want to convert. When converting, the service can always resize the image. You check Change image size to to enter width x height. If you do not want, then keep Do not change image size .

Finally, click Convert Now to perform the conversion. Finished, you click the file name in Output File or the download icon button to download. Although the service only allows one file to be converted at a time, it is convenient that you can re-download the previous files on the execution page.
With HEVC:
We will use some software later to play videos of this format and they are completely free.
Update 10/2020: GIMP 2.10.22 now supports HEIC
Developers of the well-known open source GIMP image editor just released version 2.10.22 in October 2020 for all supported operating systems. GIMP 2.10.22 focuses on support for AVIF and HEIC formats, improved Paint Shop Pro PSP format support and improved multi-layer TIFF file export.
It is worth noting that the new version of the image editor supports the open format AVIF. GIMP supports the import and export formats, and since it is already supported by Mozilla Firefox, Google Chrome and other Chromium-based browsers, this format has all it takes to be a popular format. Internet.
AVIF, short for AV1 Image File Format, offers better compression than PNG and JPG formats with no loss of quality. It is supported by a number of companies including Google, Mozilla, Cisco and others.
GIMP has support for HEIF before, but in this new version, high bit depth HEIF file import and export support has been added.
GIMP users find export options under File > Export As (or use the keyboard shortcut Shift-CTRL-E). Click Select File Type (by extension) and choose HEIF / AVIF or HEIF / HEIC from the list of supported export options. Clicking Export will open the export parameters configuration page.
All that's left to do then is click on export to save the image in the selected format.
Open the HEIC file on Windows using a codec
Microsoft Photos app has officially support two formats HEIF and HEVC Apple for iPhone 8/8 Plus / iPhone X through the download of additional codecs on the Microsoft Store. Specifically, if you use the Photos app to open HEIC / HEVC files, you will receive the following message:
After installing the codec, open the file for example HEIC, you will get the results below in the Photos application:
So you don't need to install applications to open HEIC / HEVC files.