Apple has released iOS 14 with more accessibility features. These new tools help users access and use the iPhone more conveniently.
VoiceOver is smarter
On previous versions, VoiceOver is technology for users who are blind or have low vision, will help read everything on the screen aloud, very basic and follow the patterns that phone applications and websites prepare them. But not every app contains this information, which is where iOS 14 improves.
The devices now decide for themselves what to read aloud and how to say if the developers don't provide the data. So people with low vision can use everything on the iPhone, not part of the device anymore.
Magnifier tool has an app icon
The Magnifier tool can turn your camera into a magnifying glass, which has been around since iOS 10, but is often hidden away. This has changed in iOS 14 because you can now add it to your home screen, App Library, or Spotlight search.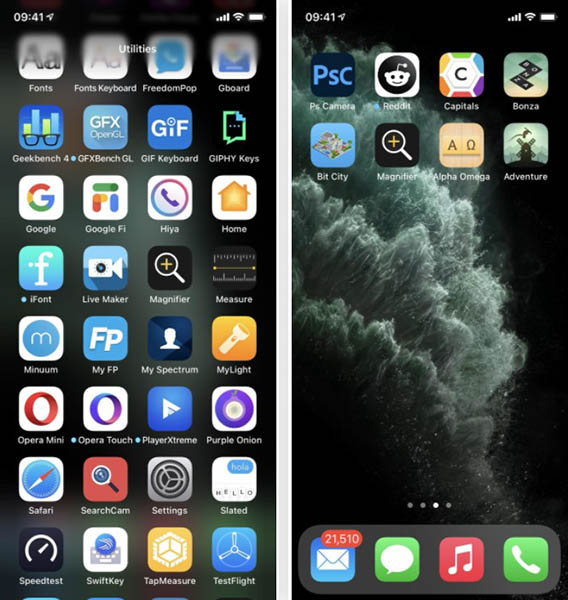 To find this feature, you must go to Settings> Accessibility> Magnifier to turn it on. You'll then find the tool in Utilities or Recently Added in the App Library. From here, drag it to the home screen to create a shortcut. When you turn off Magnifier in Settings , the off-screen app icon also disappears.
Back Tap adds two shortcuts
On earlier iOS versions, you can use the side button or the Home button to access many gestures in Accessibility. 3-press one of the buttons, you can quickly launch whatever feature is activated. In iOS 14 you can still use this action, but there is a much newer way.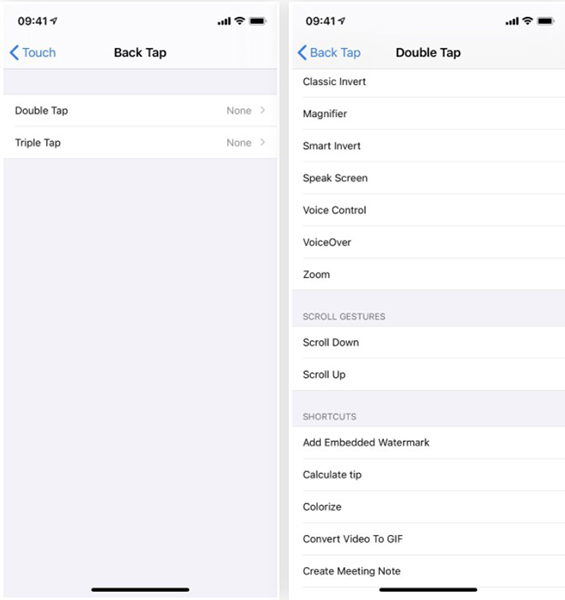 In the accessibility menu, the Touch section has an option called Back Tap . Click on it and you will see two entries, Double Tap and Triple Tap. You can tap twice or thrice on the back of the phone without having to press any buttons. In each section's menu, select the features you want to use with each action.
Voice Control adds new languages
Voice Control lets you control your iPhone using just your voice. In iOS 14, this feature has added new accents that are English-English and English-Indian.
Headphone Accommodations enhances the audio experience
Under the Audio / Visual settings, there is a new option called Headphone Accommodations. When this feature is turned on, you will have an amazing audio experience through the headphones. And if you already have an AirPods Pro , this feature works with Transparency mode.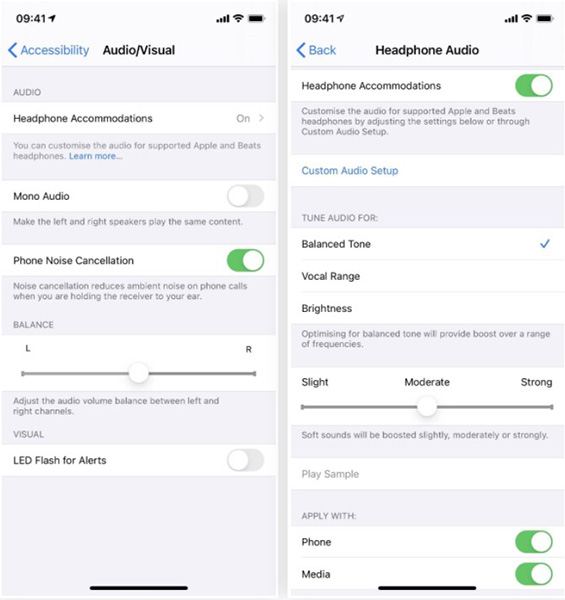 You can change, adjust the sound according to different tones. These settings also apply to media such as music, movies, podcasts, or even audio from call.
Sound Recognition helps to focus more on listening
iOS 14 can detect background noises that may be trying to communicate with you. When activated from the Accessibility menu, Sound Recognition will continuously hear sounds around you without affecting your duration.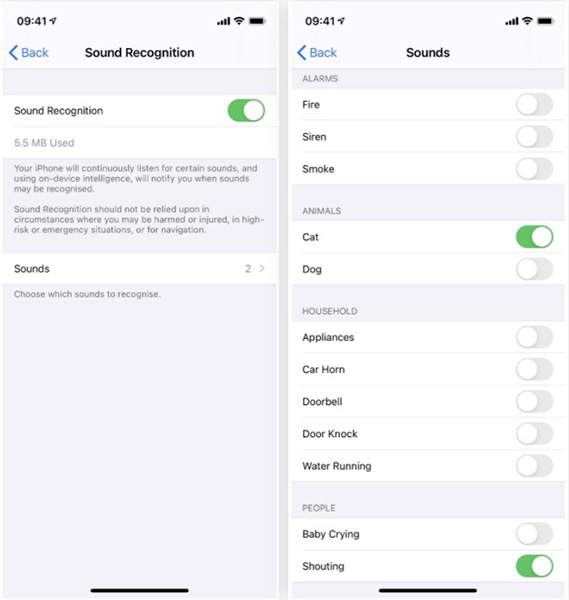 When you turn it on, click Sounds and everything under Alarm, Animals, Household or People.
When there is an alert, you will get a notification or vibrate depending on the Sounds & Haptics settings .